Top Benefits Of Free Demat Account Opening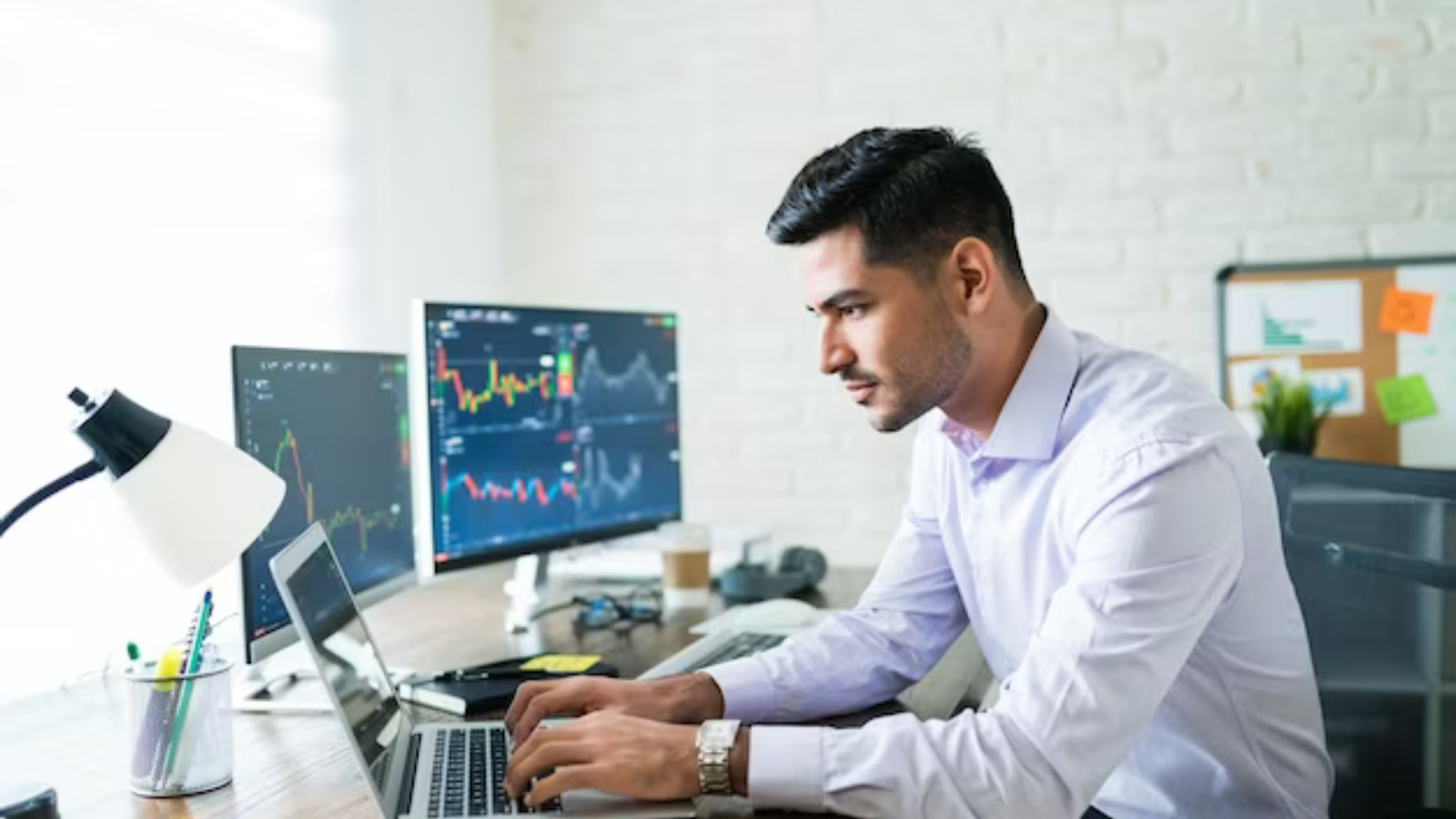 The first demat accounts were opened in 1996. They have since changed the environment of the Indian stock market. Physical trading is a thing of the past, and quick and simple investing processes are made possible by the hassle-free Demat account connected to a trading account. By completely eliminating paper-format holdings, fraudulent acts like forging, loss, theft, etc. are no longer possible. More and more people are doing free demat account opening as a result of the introduction of electronic share storage and trading. 
Demat Account Services
Nowadays, it is simple to register a Demat account online. Additionally, a Demat account is required for all stock market dealers and investors. Free Demat accounts are now being offered by several banks and brokerages, including the renowned Globe Capital, a well-known broker in India. Brokerages provide you with free Demat accounts, connected trading accounts, and a wide range of beneficial services. Before delving into the specifics of the benefits and drawbacks of free Demat accounts, it may be helpful to have a clear understanding of what a free Demat account involves and if any Demat account fees are associated with it.
Typically, a free Demat account means that there are no initial costs associated with the Demat account. When they eliminate fees for account opening and the first year's maintenance costs, most DPs—depository participants that have the legal authority to create Demat accounts on behalf of investors—like banks and brokerages refer to a Demat account as being "free."
Benefits of Free Demat Accounts
The availability of reliable Demat account services may serve as a catalyst for growing your investments. Without a doubt, the benefits of creating a Demat account with a free Demat account include:
1. Increased Safety and Security
The protection and security it offers is among the most significant advantages of Free Demat Account opening. Because shares were exchanged as share certificates, there was always a greater risk of theft and loss when shares were kept physically. An investor may encounter a number of administrative and practical obstacles in trying to recover their share certificates in the event that they are misplaced or stolen. She might be able to bounce back, but it wasn't guaranteed. The shares should be kept in a Demat Account since it is safer and more secure. The chances of share theft or loss in the context of a Demat Account are quite slim.
2. Settlements that are finished faster
It took 14 days to conclude a deal before the shares were dematerialized because of how mobile they actually were. Since the free Demat Account opening was introduced, the settlement duration has been reduced from 14 to 2 working days. Investors benefit from this since it saves them time, and it also makes transaction settlement easier.
3. Less mistakes are likely to happen
The offline and physical settlement of shares had significant human mistakes. The term for these errors was "vanda," or mistaken transactions. The decrease in erroneous trades is one of a Demat Account's most important advantages.
4. Saving money
The high cost of creating and keeping a Demat account was one of the biggest drawbacks of having one in the beginning. The creation of a free Demat account has eliminated this drawback. There is no account setup cost and no yearly maintenance charge for a free Demat account, like the one provided by Globe Capital.
5. Simple Transmission
Dematerialization allows for a swift transfer of ownership of assets housed in a Demat account to the next of kin in the tragic event of a Demat account holder's passing. Either creating a joint Demat account or adding the next of kin as a nominee to the Demat account can do this. Since the legal heirs had to make too many efforts to obtain rights to the dead Demat account holder's financial assets, this was not feasible while shares were held in physical form. Demat accounts have several benefits, including simple asset transference (transfer).
6. Better monetization and liquidity
In addition to simple transfers, a Demat account also makes it simple to liquidate assets. If you have these financial assets in a dematerialized form, you may simply liquidate them, sell them, or take out a loan against them. When assets are retained in physical form, it is impossible to easily liquidate and monetise them.
7. Physical assets, such as gold, and yields and returns
Free Demat account opening enables you to keep tangible assets in a dematerialized form while still supplying safety and increased liquidity. Sovereign Gold Bonds were recently issued by the Indian government, giving investors exposure to gold while also earning an extra 2.5% in return. Investors gain greatly from this since they obtain 2.5% annual income in addition to exposure to gold, which they would not otherwise get if they held the metal in its physical form as an asset.
8. Getting rid of odd-lot issues
The fact that a Free Demat account opening has eliminated the odd-lot problem is its greatest benefit. Before the advent of Demat accounts, actual shares were only sold in lots, but now you may purchase and sell only one share.
9. All assets are stored in one location.
A Demat account houses all of your financial assets, including shares, bonds, exchange-traded funds, unit-linked insurance plans, and debentures. The fact that all the assets are accessible under one roof, making maintenance and tracking simple, is a significant benefit of a Demat account. It is also useful for filing taxes because all of your records are kept in one location.
10. Accounting and management made simple
When financial assets are maintained in Demat form, the depository participant automatically accounts for all transactions. This greatly simplifies account administration and reconciliation.
11. Central location for information updates
Previously, it was necessary to inform several businesses of every change in address, contact information, or nominee information. But if you have a Demat account, you may easily advise your broker, who serves as your depository participant, of any changes to your KYC documents, and they will be applied to all of your Demat accounts.
In Conclusion
The aforementioned list includes all of the key advantages of a free demat account opening. You may free your mind from concerns about managing physical shares by using a Demat account. Additionally, you may trade at any time, any place, without having to worry about a middleman or other types of human interference.